Directors of the College of Abbots
The Chief Abbot serves the Five Mountain Zen Order Maha-Sangha through overseeing the day-to-day running of the monastery and is responsible for the spiritual care of the monastics of the order and communicates with the abbots of the Zen Centers and guiding teachers of practice centers affiliated with the FMZO Maha-Sangha, as well as with the abbots of other monasteries. The Vice Abbot assists the Chief Abbot in upholding these responsibilities. The Regional Abbot is considered the Head Abbot for the particular region appointed to, overseeing all other abbots within the region and communicating with the Chief Abbot of FMZO. The Abbot of a Zen Center and/or guiding teacher of a practice center manages the operations of the center, handling administrative tasks and overseeing the spiritual welfare of the members of the center.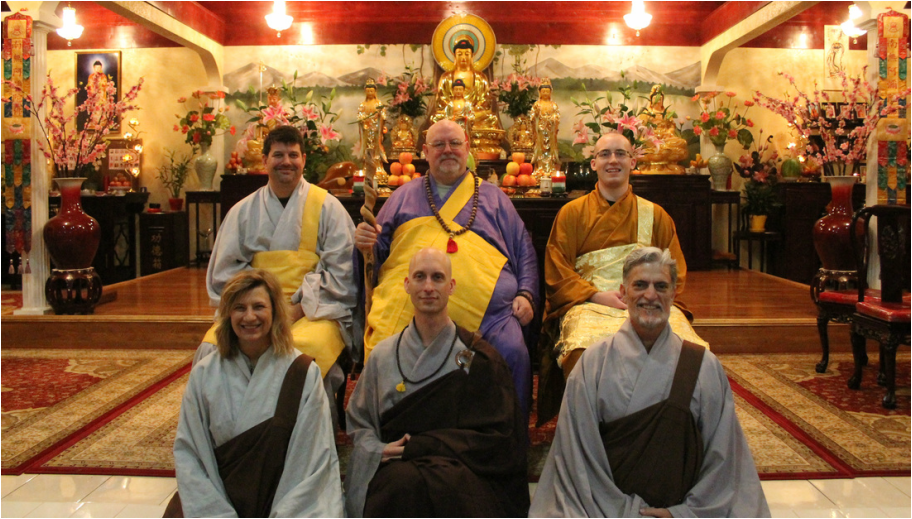 Back Row: Archbishops: Ven. Dr. Hwasan, Ven. Dr. Wonji and Ven. Dr. Sunyananda.
Front Row: Rev. Bonyon - FMZO Vice Abbot, Rev. Do'an - FMZO Chief Abbot, Rev. Hyonjin - Regional Abbot (Mexico).
---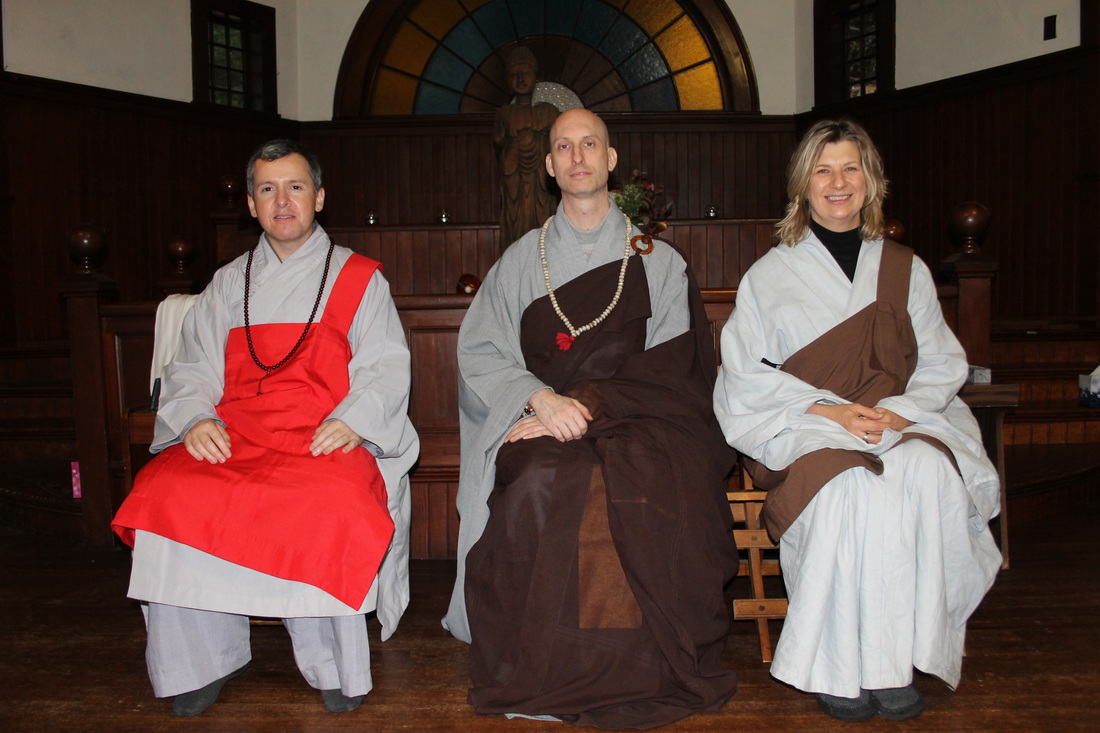 Five Mountain Zen Order Abbots
Front Row: Ven. Hyeonmin - Regional Abbot (U.S. Hispanic Communities), Rev. Do'an - FMZO Chief Abbot, Rev. Bonyon - FMZO Vice Abbot.
---
FMZO Chief Abbot
Rev. Do'an Prajna

FMZO Vice Abbot
Rev. Bonyon Prajna
---
Five Mountain Zen Order Regional Abbots
---
Regional Abbot
​(Mexico)
Rev. Hyonjin Prajna

Regional Abbot
​(US Hispanic Communities)
Ven. Hyeonmin Prajna​
---
Members of the College of Abbots
---
United Buddhist Church
---
Five Mountain Zen Order